Lake Manyara > Serengeti National Park > Ngorongoro Crater > Tarangire National Park
6 days safari
Prices from USD 280 per person per day (for 5 persons or more).
Day 1
After the breakfast you will be picked up from your hotel by your safari guide and driver. We go with picnic lunch boxes to Lake Manyara National Park for a full day game drive and then later your guide will take you to the Lodge/tented lodge or public Camp site for dinner and overnight.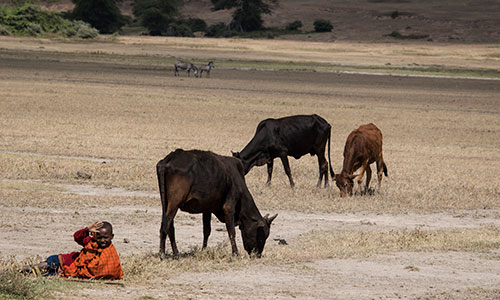 Day 2
After breakfast you will continue with the safari with the picnic lunch boxes and today you will drive to Serengeti National Park crossing Ngorongoro Conservation area where you will do the evening game drive in Serengeti (dinner and overnight in the lodge/tented lodge or public campsite depend on the specification of your choice.
Day 3 
We have a full day game drive in Serengeti National Park.
Day 4
Morning game drive in Serengeti and then drive to Ngorongoro Crater for dinner and overnight.
Day 5
Game drive in Ngorongoro Crater for 6 hours and then drive to the Rift Valley escarpment for dinner and overnight at the Lodge/tented camp or campsite.

Day 6
Game drive in Tarangire National Park and in late afternoon your safari guide will take you to the hotel for you to rest and to continue with your next plan.