Serengeti National Park > Ngorongoro Crater
4 days safari in tented camps

Prices from USD 280 per person per day (for 5 persons or more).
Serengeti & Ngorongoro Crater
Enjoy a fantastic 4-day-safari to Serengeti & Ngorongoro Crater with Godson Adventures.
Day 1 
The driver picks you up at your hotel in the morning. We drive for 3 hours and stop for a nice lunch. We arrive at Serengeti late in the afternoon for the evening game drive. We have dinner and overnight at on of the Public campsite in Serenora area in central Serengeti.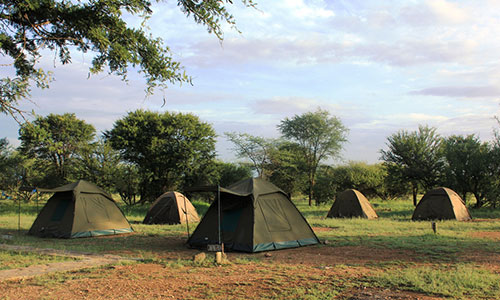 Day 2 
Full Day game drive In Serengeti National Park.
Day 3 
Early morning game Drive in Serengeti and then late afternoon drive to Ngorongoro Simba Campsite which is located in the crater rim of Ngorongoro Crater.
Day 4 
Early morning game drive in Ngorongoro Crater and then drive back to the camp in the afternoon for lunch. After lunch we drive back to your hotel.