Lake Manyara National Park, Serengeti National Park and Ngorongoro Crater and Tarangire National Park.
Overview:
Our 7-day safari with us Godson Adventures-plains2peaks will specifically include Lake Manyara National Park, Serengeti National Park and Ngorongoro Crater and Tarangire National Park. This tour has been designed to include one of the beautiful National Park (The Serengeti). Is one of the most famous parks in the world and the ultimate destination for game drives or witnessing the astounding, annual Great Migration. Boundless plains punctuated with spiky acacia trees, Serengeti kopjes, hippo and crocodile-laden rivers, and a landscape home to the Big Five (lions, leopards, rhinos, buffalo, and elephants) and more than 475 bird species – it's no wonder the Serengeti precedes its reputation as a wildlife haven.
This amazing adventure will take you to Lake Manyara National Park one of Tanzania's most dramatically located wildlife areas, consisting of a shallow but huge soda lake, at the foot of the Great Rift Valley's western escarpment. The size of this National Park makes it perfect for a one-day game drive, and is famous for it's unique tree-climbing lions. Also you will visit to the Serengeti Plains National Park, the heart of wild Africa and a massive wilderness of 14500 square km, where every day brings a new landscape and a new adventure. Also you will witness an amazing spectacle of African wildlife the Ngorongoro Crater the world's largest inactive, intact, and unfilled volcanic caldera, and was named one of the Seven Natural Wonders of the world. And on the last day will take you to Tarangire National Park, which features some of the greatest concentrations of game in Tanzania – second only to the Ngorongoro Crater – but less crowded and unspoiled – possessing a wild beauty.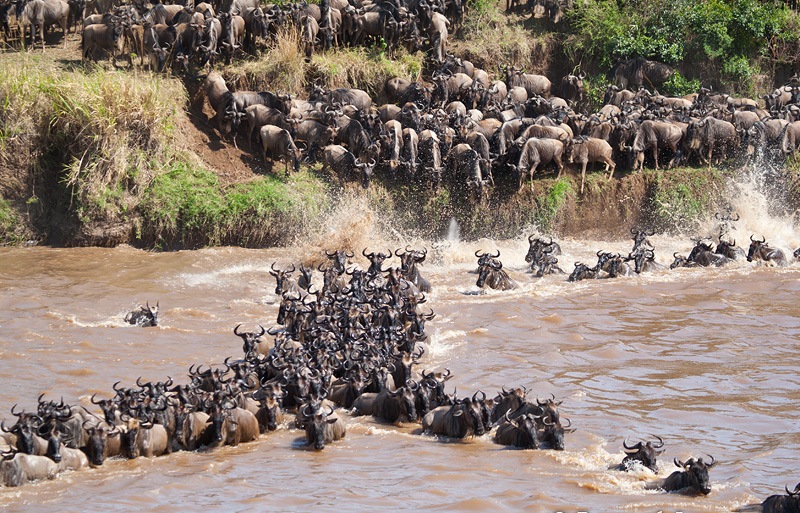 Day 1: Arusha – Lake Manyara National Park
Non game-viewing travel time: 2 ½ hours
Distance: 130 km
You will meet our professional safari driver tour guide at your hotel, who will deliver a short safari info briefing. After your breakfast, You will check out your Hotel and your safari guide will drive you to Lake Manyara National Park for Game drive. This impressive National Park is one Of Tanzania's most dramatically located wildlife areas, consisting of A massive but shallow soda lake (covering Two-thirds of the park) at the foot of the Great Rift Valley's Western Escarpment. The Park's varied habitat attracts A wide variety of animals, including one of Africa's largest Concentrations of Elephants; Manyara is famous for a Tree-climbing lions, as well as large flocks of flamingos Attracted by the algae in the lake. Late afternoon we drive to the Lodge/Tented Camp/Basic Camp/Luxury stays for dinner and overnight.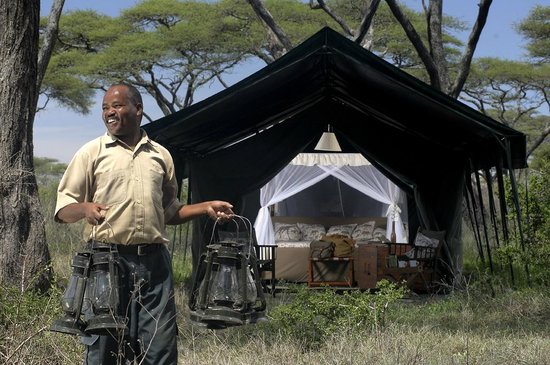 Day 2: Lake Manyara – Serengeti National Park
Non game-viewing travel time: 6 hours
Distance: 205 km
After the breakfast we depart from the Camp and driver to Serengeti via Ngorongoro Conservation Area and later arrive on the great Serengeti plains for a different but just as spectacular wildlife viewing experience. You will pass one of the world's greatest prehistoric archaeological sites, called Olduvai Gorge, and then continue your way over the scrub lands. The wooded knolls around Naabi Hill Gate mark the Serengeti's official entrance, which then drops into the Park's signature wide-open plains. Like no other, this stretch embodies the meaning of the word "Serengeti," which derives from the Masai "Siringet" and has been artistically translated as "the land that flows on forever". Serengeti National Park covers 6,000 square miles of pristine land and offers not only expansive vistas, but the largest migration of mammals on earth, including 1.5 million wildebeest. Dinner and overnight at the Lodge/Luxury/Tented Camp/Basic Campsite.
Day 3/4: Full day – Serengeti National Park
Be one of only a few fortunate people to glide in a Hot Air Balloon over the Serengeti Plains (available at supplementary cost by per-arrangement). Floating silently above the awakening bush, while spotting wildlife and enjoying the amazing scenery of Africa, across rivers and over numerous small villages.
We do an after breakfast game viewing drive along the river side, which loops into the plains south of the Seronera River, and which is good for possible Lion, Thomson gazelle, Topi, ostrich and cheetah sightings. The Visitor Center close to the Serengeti Seronera Lodge and public Campsites is well worth a visit after the morning's game drive. This nicely designed center offers some interesting wildlife displays as well as a gift shop selling information leaflets and maps of the area. The center also has a shop where cold drinks and snacks can be purchased, as well as a picnic area and information trail up and around a nearby kopje. We will enjoy a relaxed picnic lunch at the center in the shade of the giant acacia trees.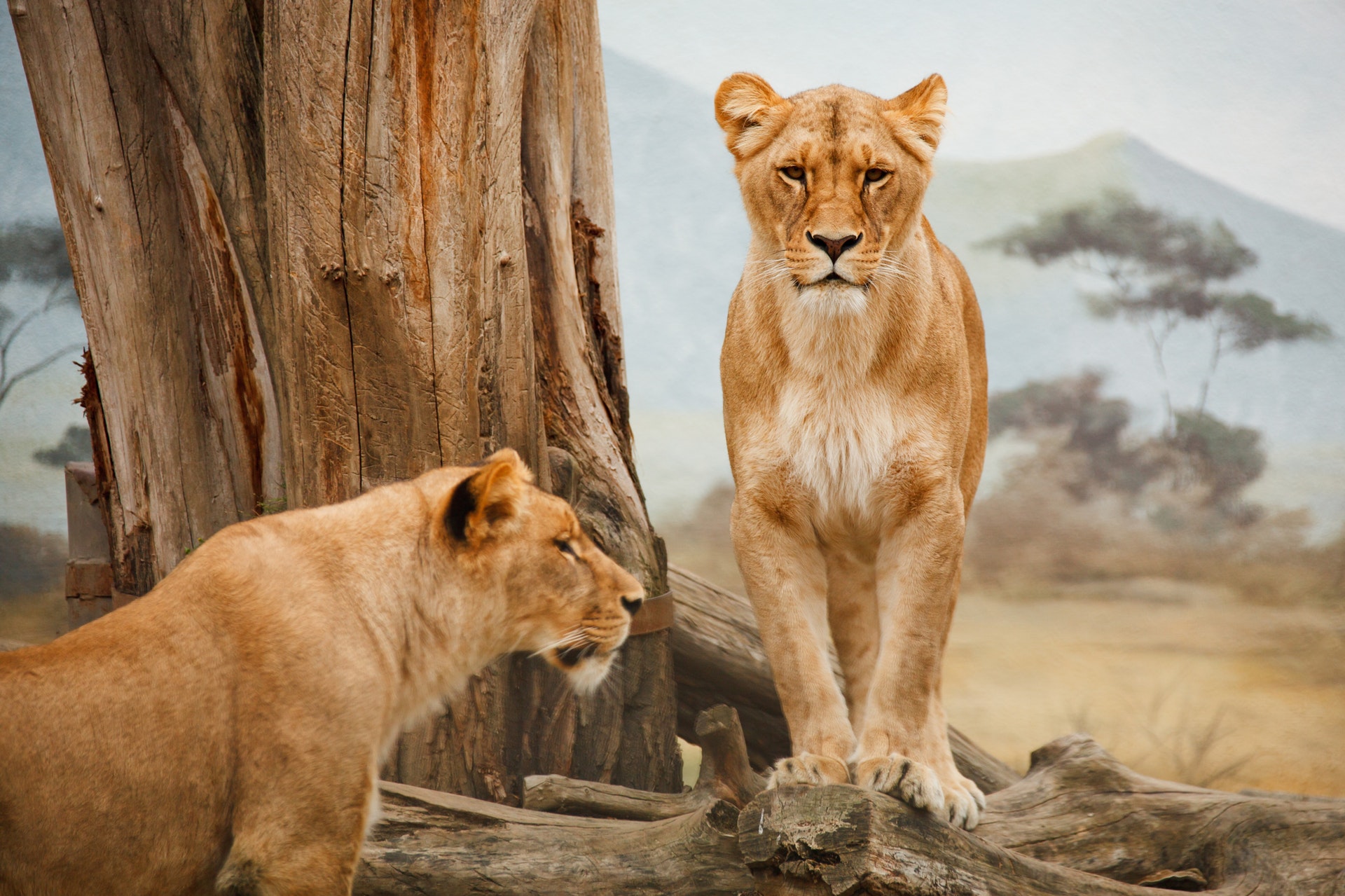 In the afternoon we will follow the Kopjes Circuit, which goes anti-clockwise around the Maasai Kopjes, which usually attract a number of Lion and some formidably large Cobras. Kopjes are weathered granite outcrops, scattered around the plains, most of which are miniature ecosystems, providing shade and drinking water in pools left in the rock after the rains. This makes the kopjes particularly good for spotting wildlife in the dry seasons – including lions, which like to lie in wait for animals coming to drink! Dinner and overnight in the Seronera Lodge/Basic Campsite/Tented Camp/Lodge/Luxury.
Day 5: Serengeti – Ngorongoro Crater
Our day starts with a morning game drive central of the Serengeti. Most of animals are active at this time of the day – not hot yet, so there is a lot to see out there until by 11:30am then we return back to the Lodge/Camp for Brunch. On our way back we will stop at Olduvai Gorge. It's a fascinating archaeological site we will visit if you are interested in history and the Masai tribes. Dinner and overnight at the Lodge/Tented Camp/Hotel/Campsite set on the Crater rim, the Lodge/Luxury/Tented Camp/Basic Campsite offers stunning views of Ngorongoro and the surrounding highlands.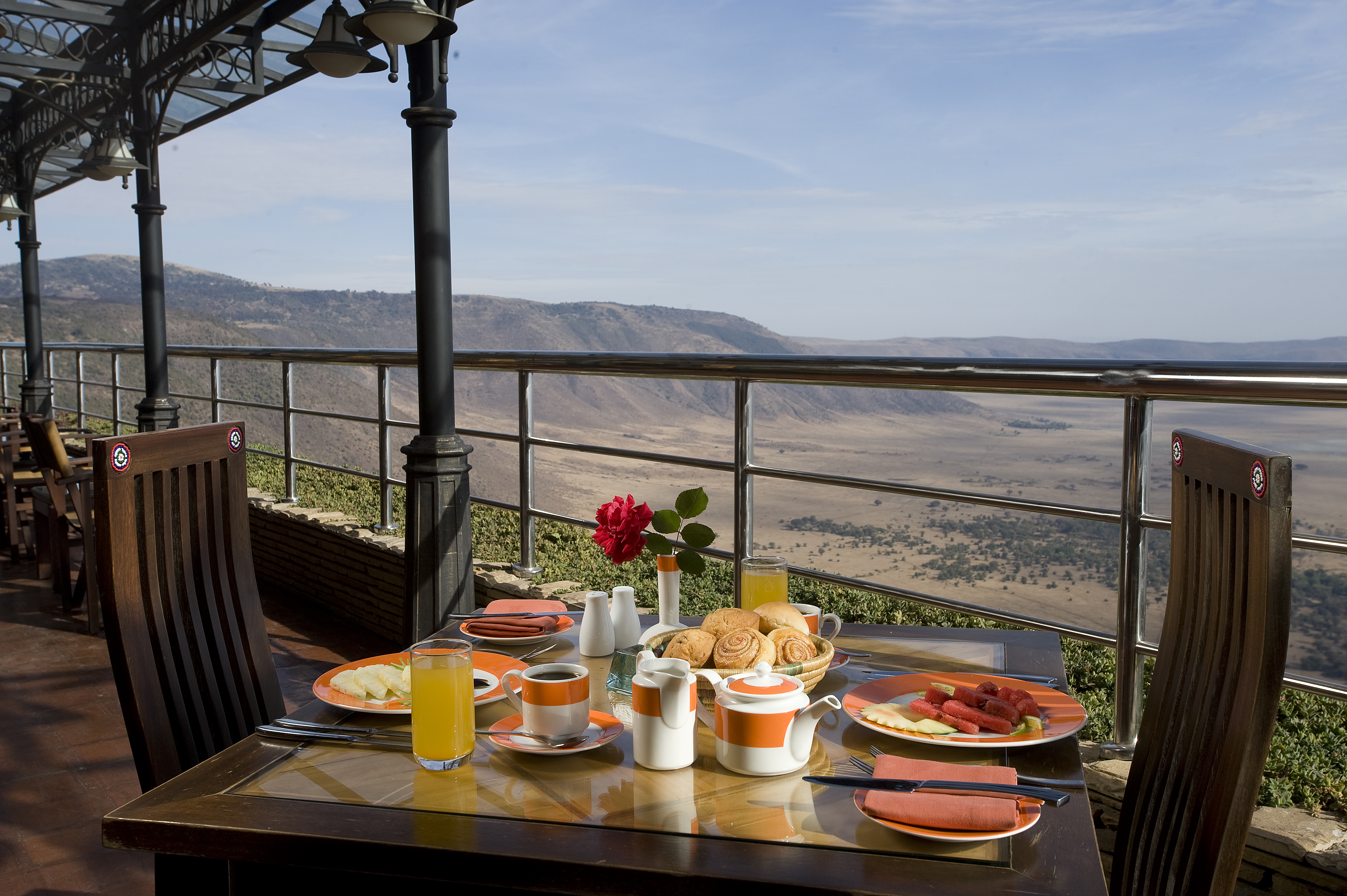 Day 6: Ngorongoro Crater – Tarangire
Day six starts very early in the morning equipped with a picnic lunch you will descend 2000 ft. down to the Crater floor by our 4×4 wheel drive vehicle for game viewing. Let's explore this Garden of Eden. Ngorongoro is a huge and deep volcanic Crater. There's rich pasture, swamps, forest and permanent water on the Crater floor that's why wildlife here is so diverse and numerous. There are up to 25.000 larger animals living here. It'd the best opportunity to see black Rhino and many other rare species like the black-manned lion, Hyenas, Jackals, Cheetahs and the ever-elusive Leopard. We will enjoy a picnic lunch on the crater floor. Dinner and overnight at the Lodge/Tented Camp/Luxury/Basic Camp.
Day 7: Tarangire National Park – Arusha
After your breakfast you will then check out and depart to Tarangire National Park for game viewing. The Park runs along the line of the Tarangire River and is mainly made up of low-lying hills on the Great Rift Valley floor. Its natural vegetation mainly consists of Acacia woodland and giant African Baobab trees, with huge swamp areas in the south. Both the river and the swamps act like a magnet for wild animals, during Tanzania's dry season. The Tarangire National Park is reputed to contain some of the largest elephant herds in Africa. This African National Park is also home to three rare species of animals the Greater Kudu, the Fringed-eared Oryx, as well as a few Ashy Starlings. Late afternoon we return back to Arusha and you will be dropped to your hotel or you can be dropped at the the airport to connect with your flight.
Note:
Budget Accommodation
Safari using affordable Hotel, Lodges or Camps, comparable a 1-2 star Hotel. Accommodation is usually located outside the National Park.
Mid-range Accommodation
Safari using medium to large – scale Lodges, tented camps or Cottage Camps, comparable to a 3 star Hotel
Luxury – Accommodation
Safari using deluxe tented camps or Lodge usually located inside the National Park and comparable to a 4 star hotel. Accommodation is usually located inside the Park.
"Please note that all these are sample itineraries. We will tailor made your safari according to your wish"